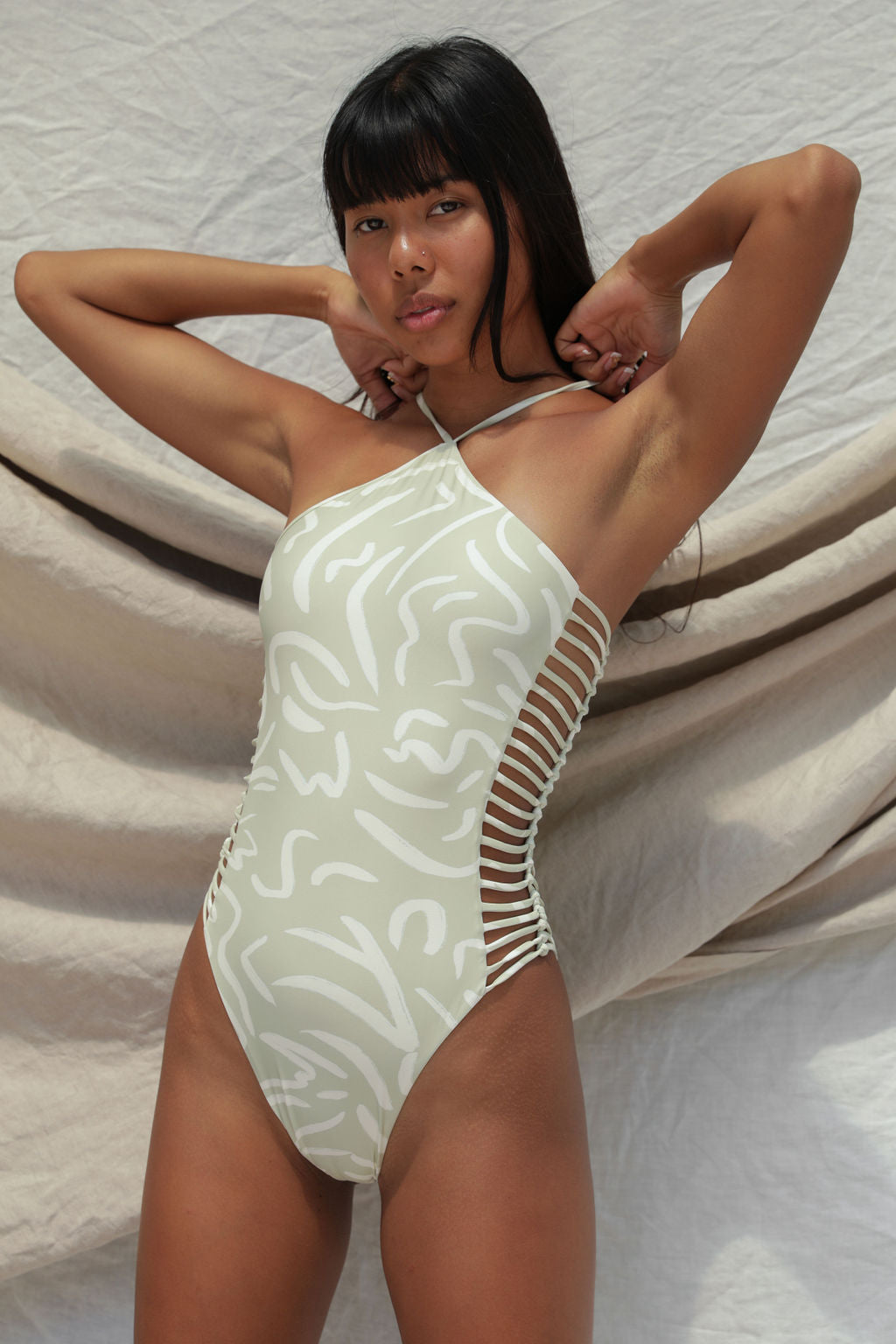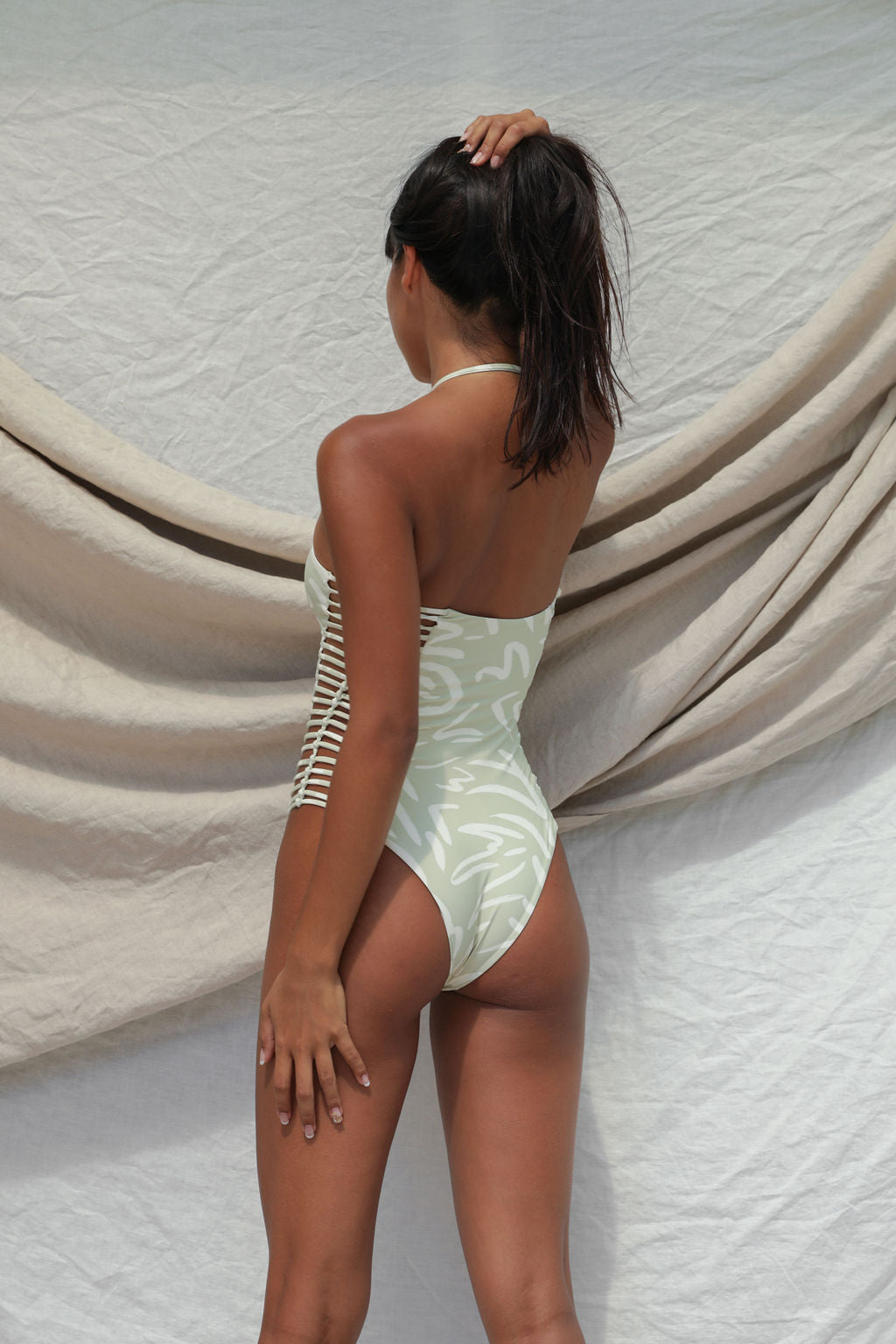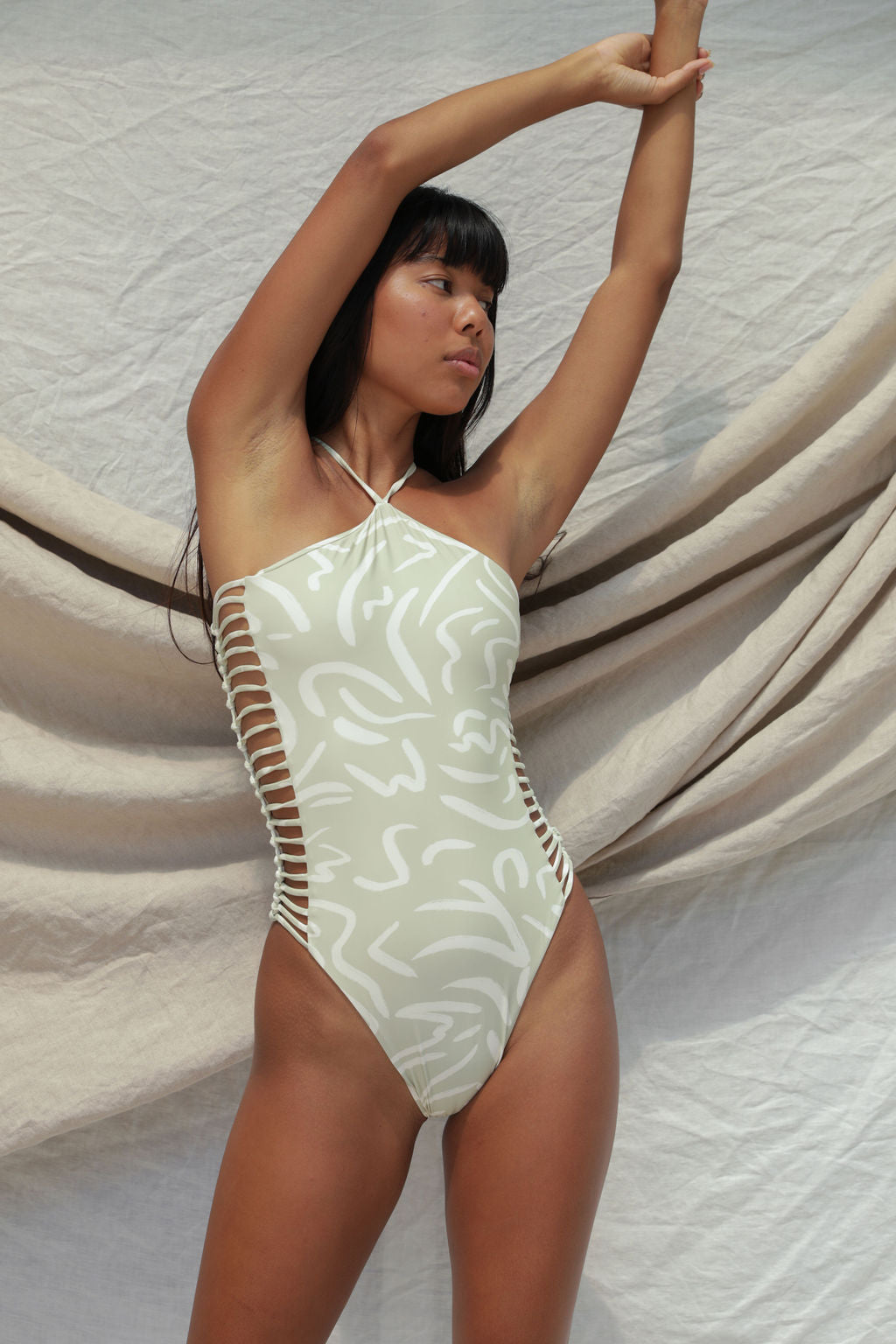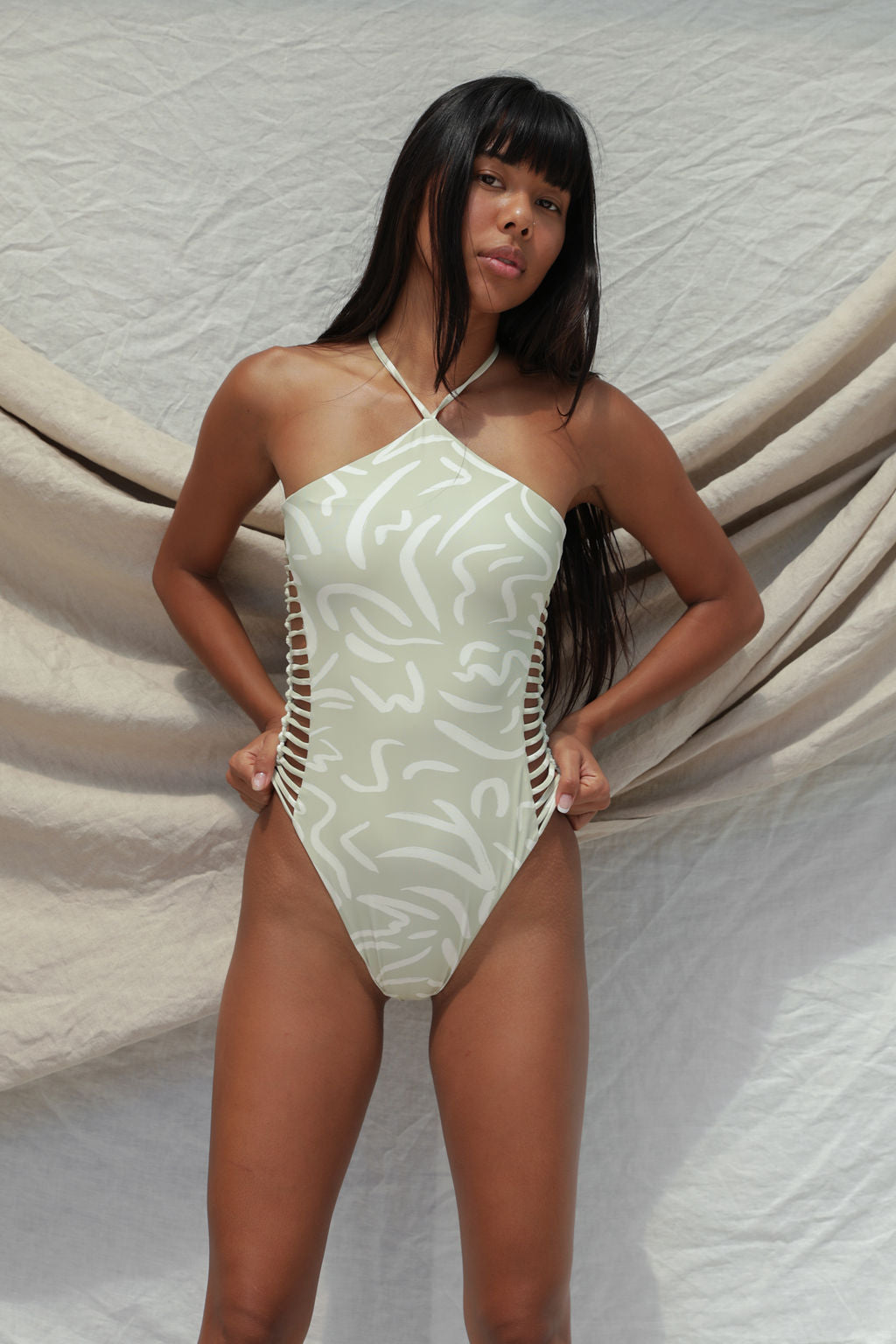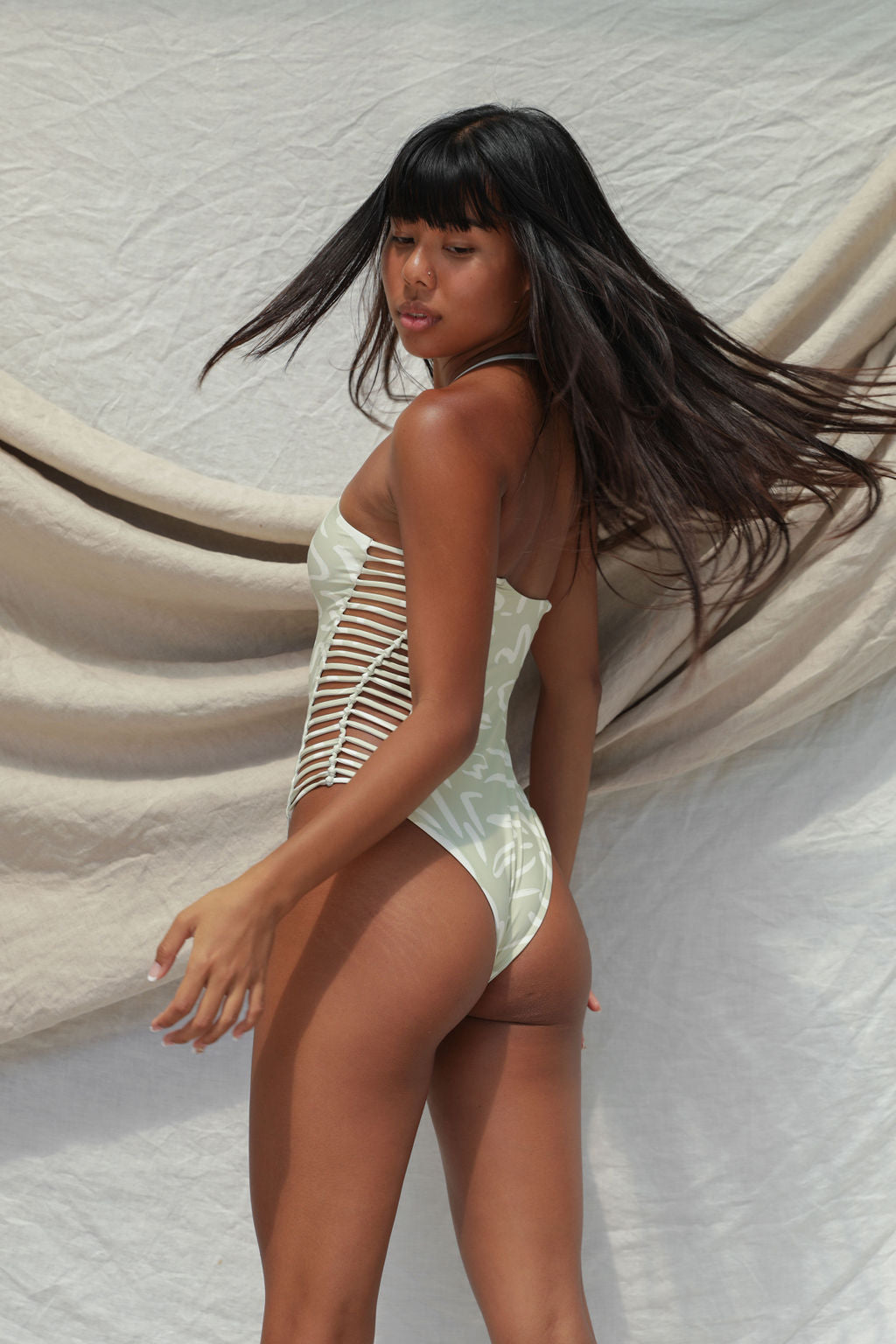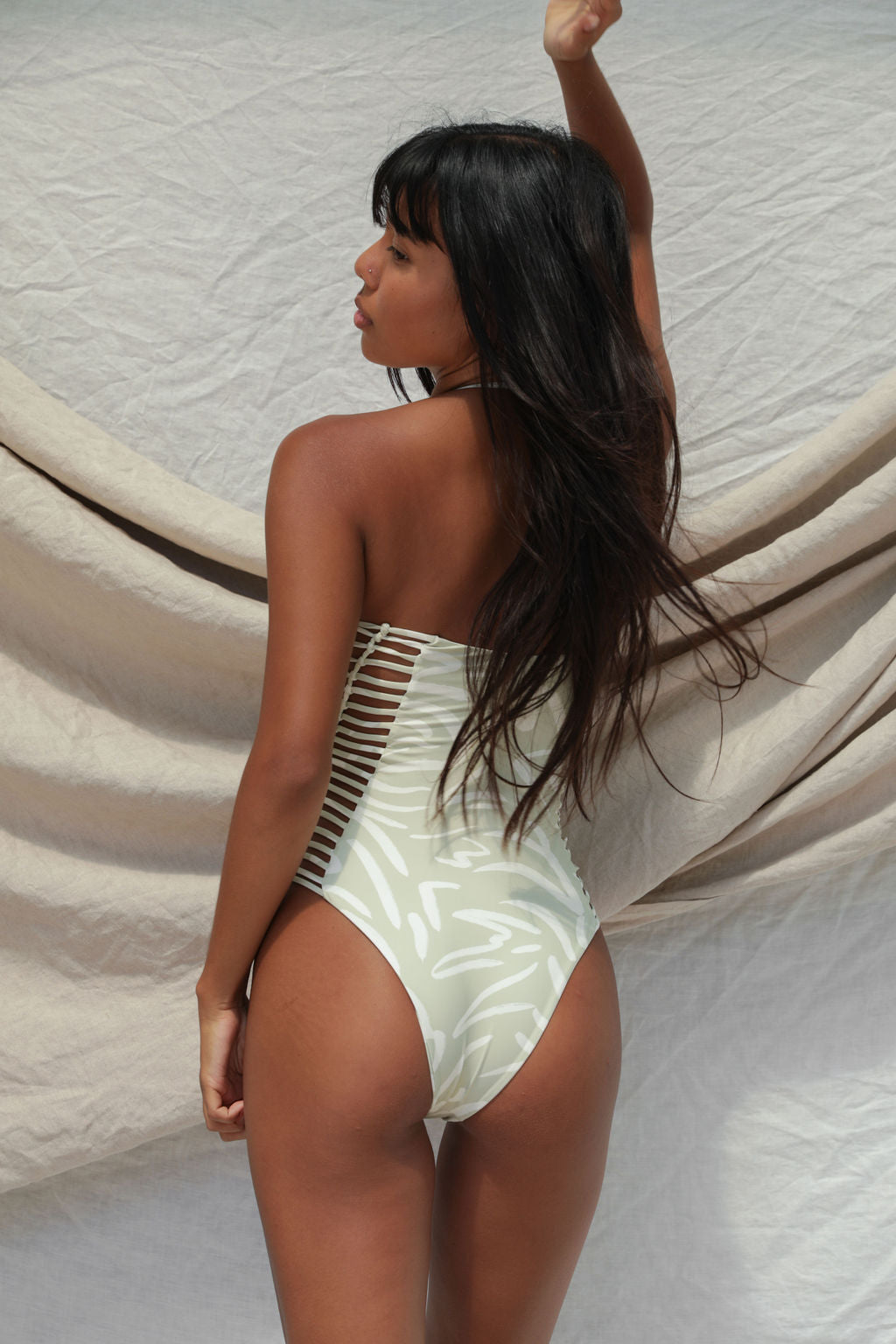 STONE FOX SWIM
Fella One Piece Swimsuit - Aloe Lines Print
We are here to make a statement.
The Fella One Piece by Stone Fox Swim is designed to accentuate your natural esque. Offering a high hip silhouette with hand-stitched macrame tracing along the sides to take your swimwear to the next level this sunny season. It is sustainably made from 84% recycled poly and 16% spandex, made for you and mother earth to feel held.

FAST & FREE
SHIPPING

30 DAY EASY
RETURNS
Delivered to you plastic-free, to help you live gently on this planet.
Wash in cold water and line dry.
Made from recycled material, for the good of Mother Earth.