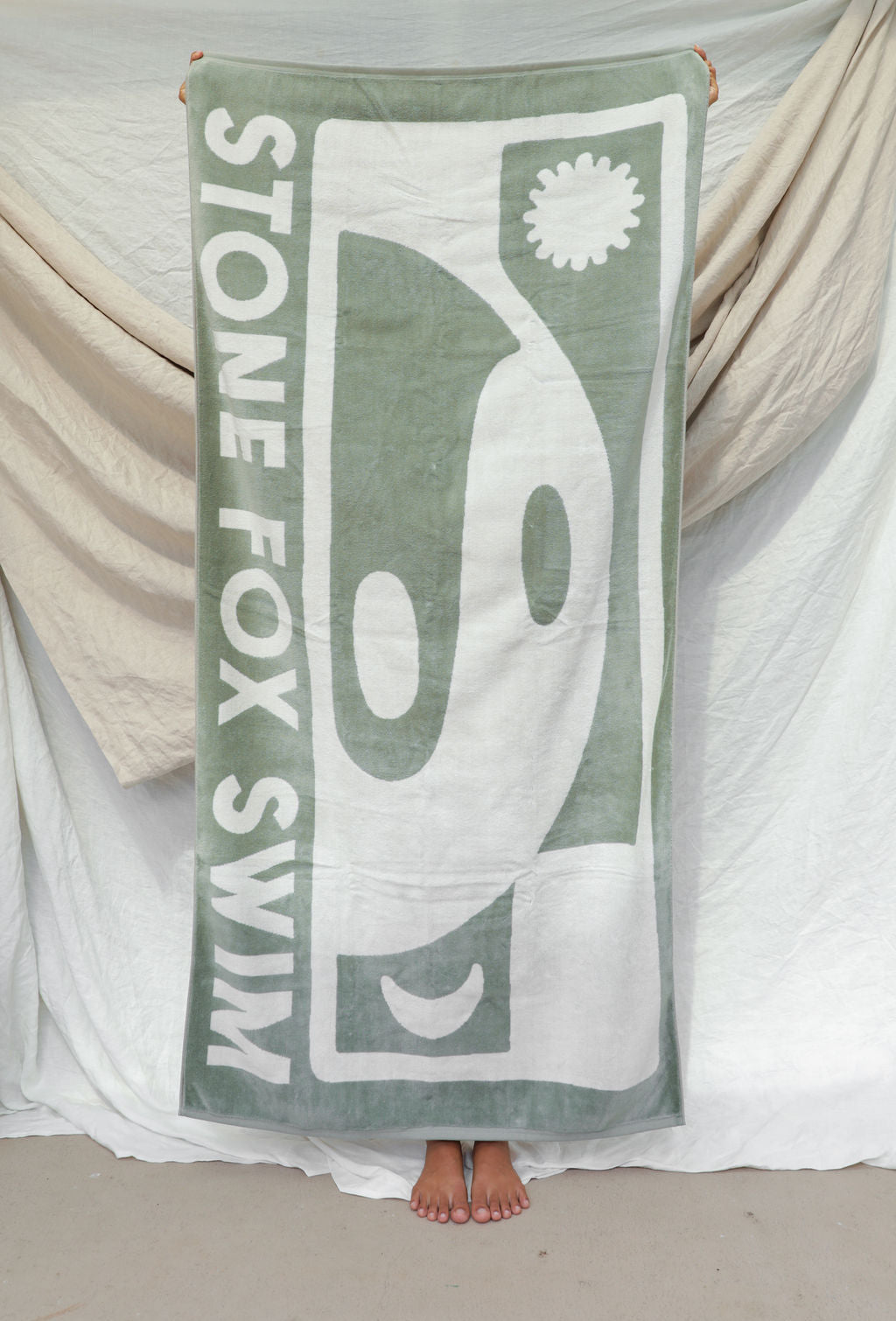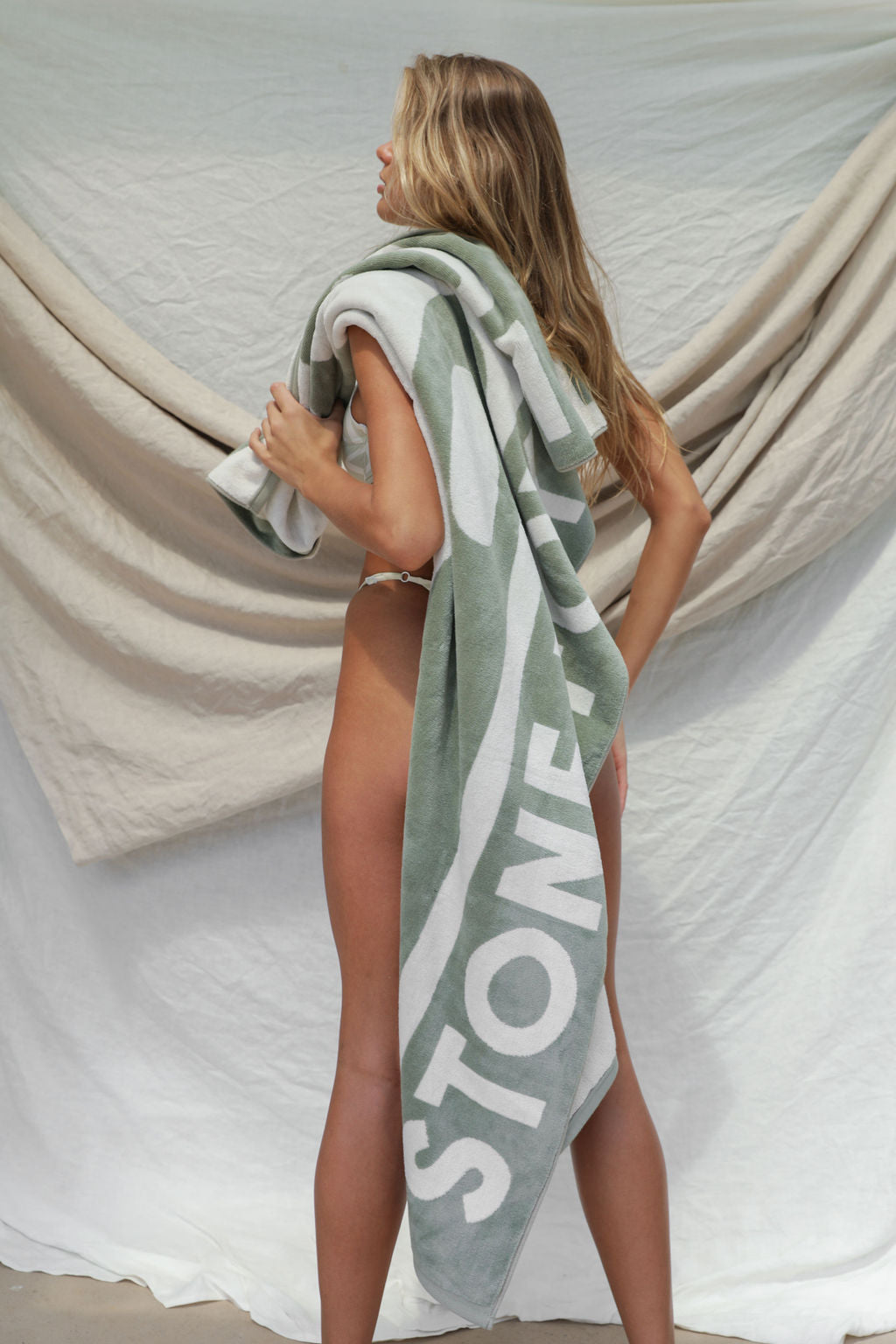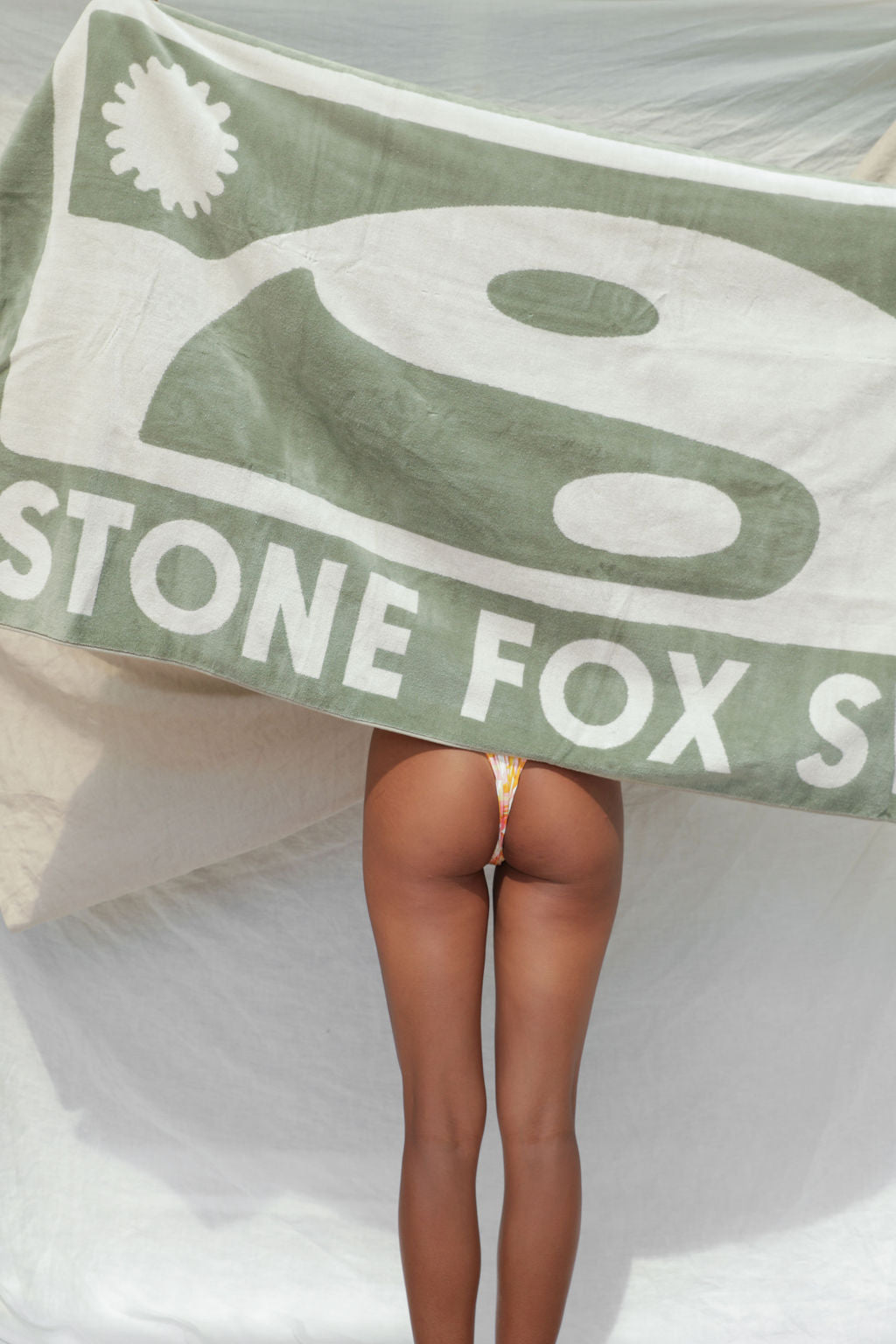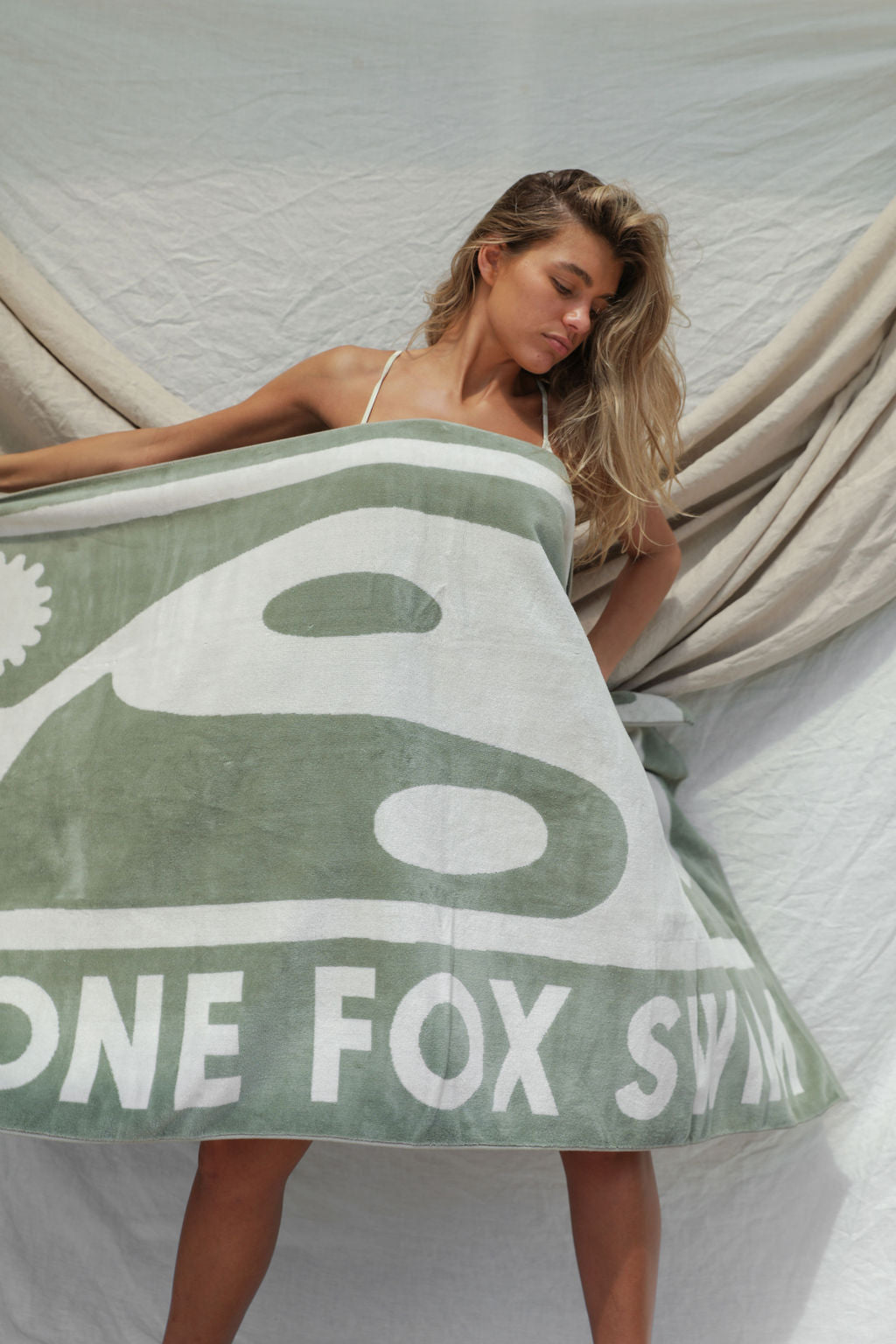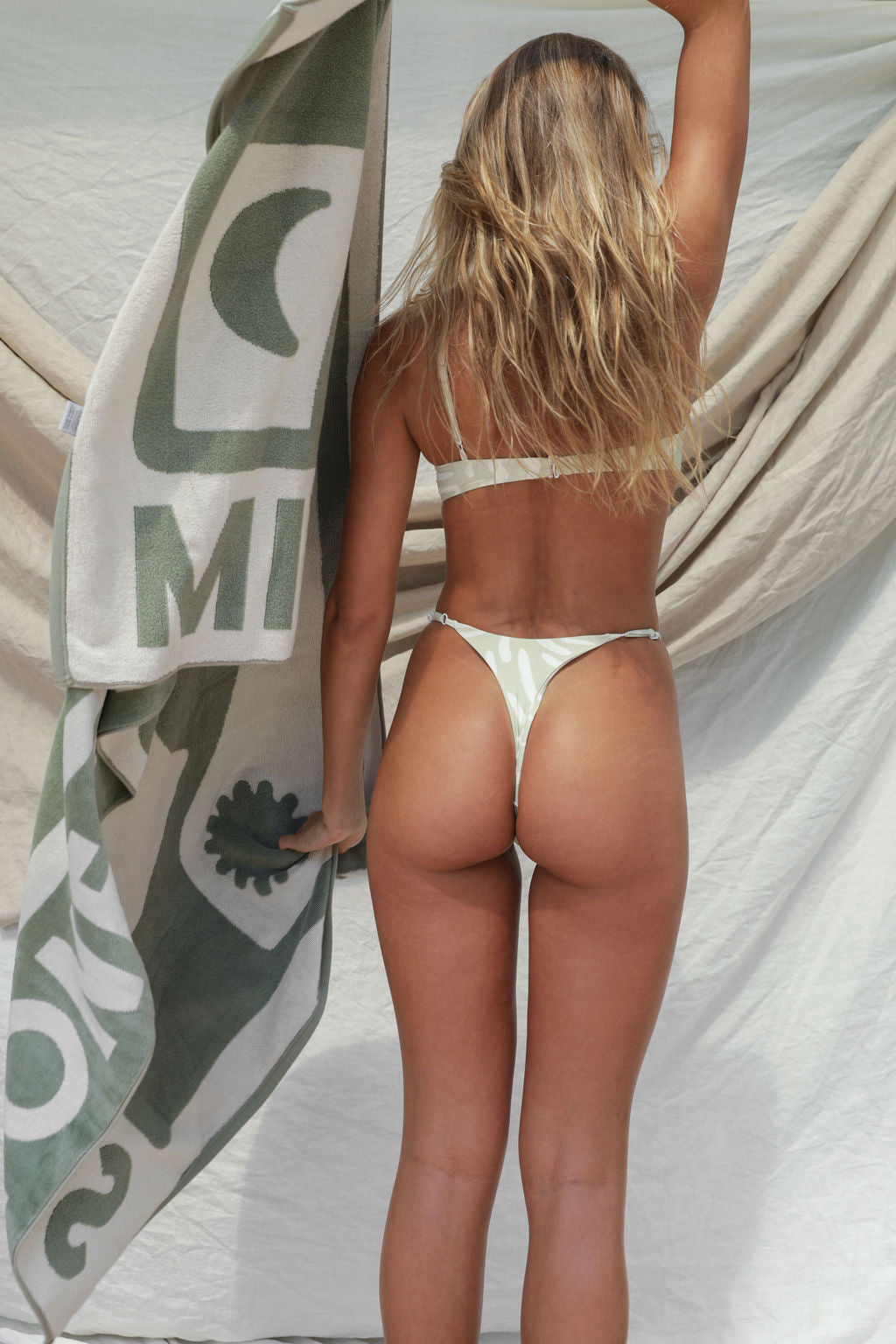 STONE FOX SWIM
Stone Fox Towel - Aloe Wash
The signature Stone Fox Swim Towel is a year-round essential. From long days under the summer sun to cozy winter beach sunsets. It is made sustainably from the most velvety material, designed to last for many seasons ahead.

FAST & FREE
SHIPPING

30 DAY EASY
RETURNS
Delivered to you plastic-free, to help you live gently on this planet.
Wash in cold water and line dry.
Made from recycled material, for the good of Mother Earth.