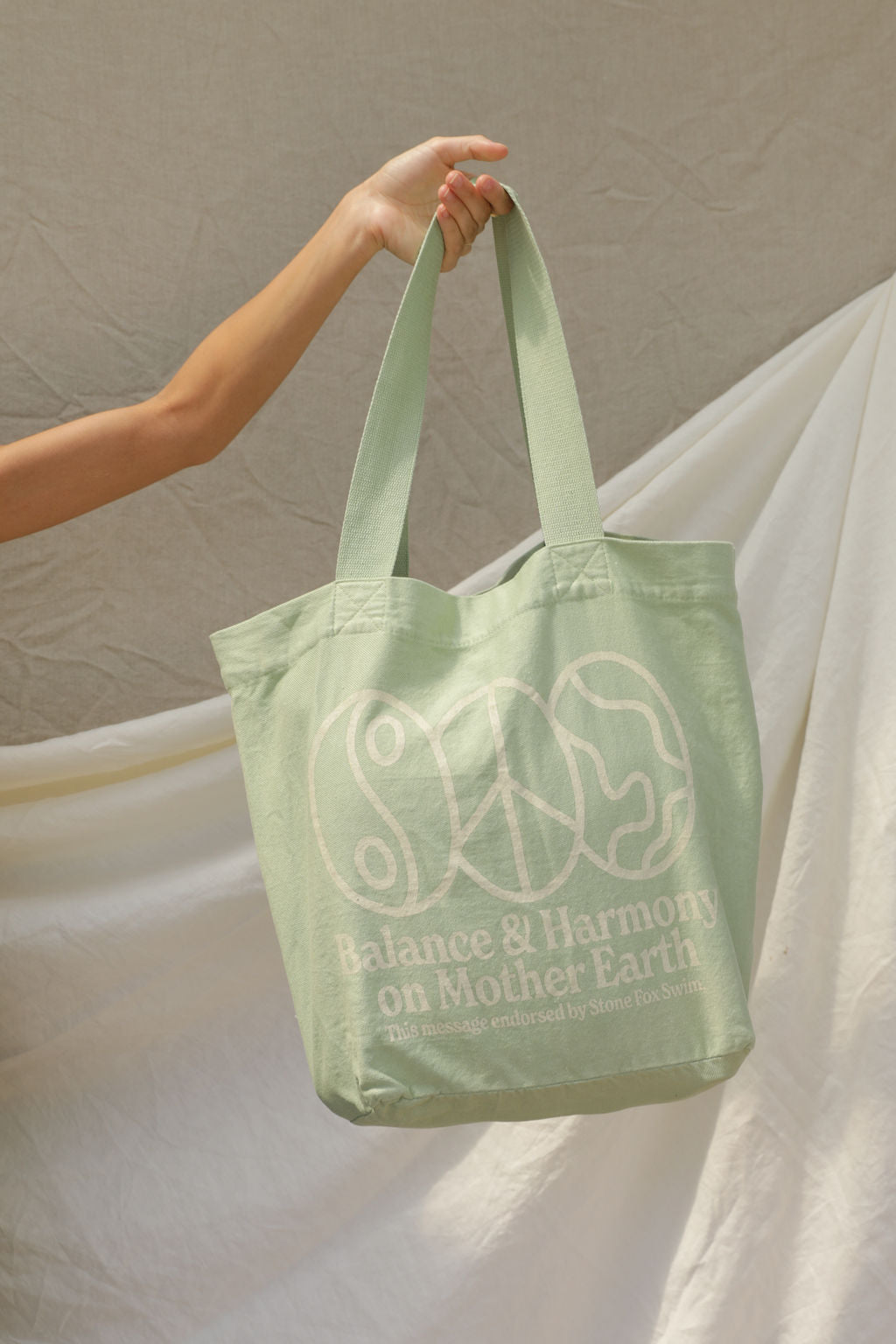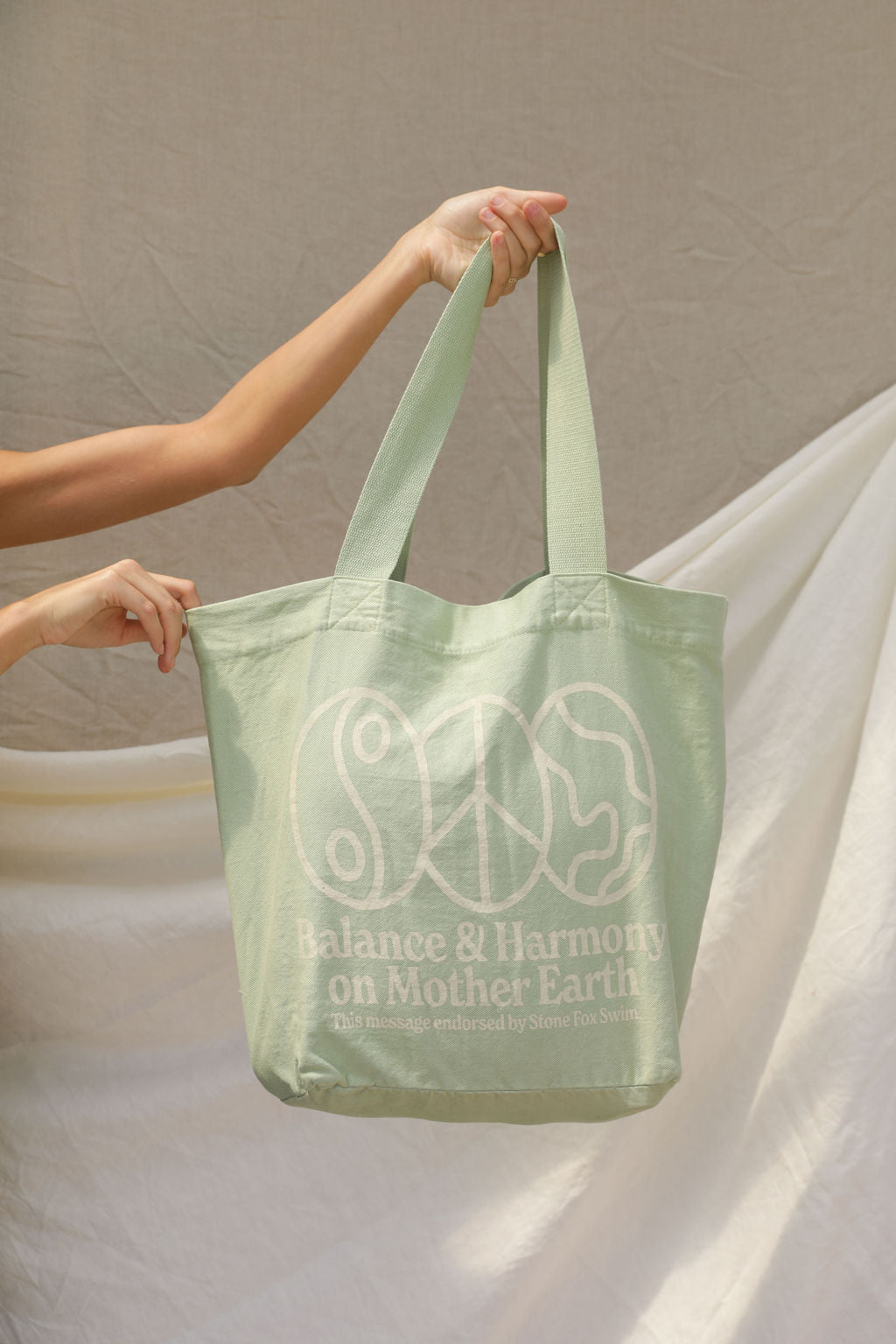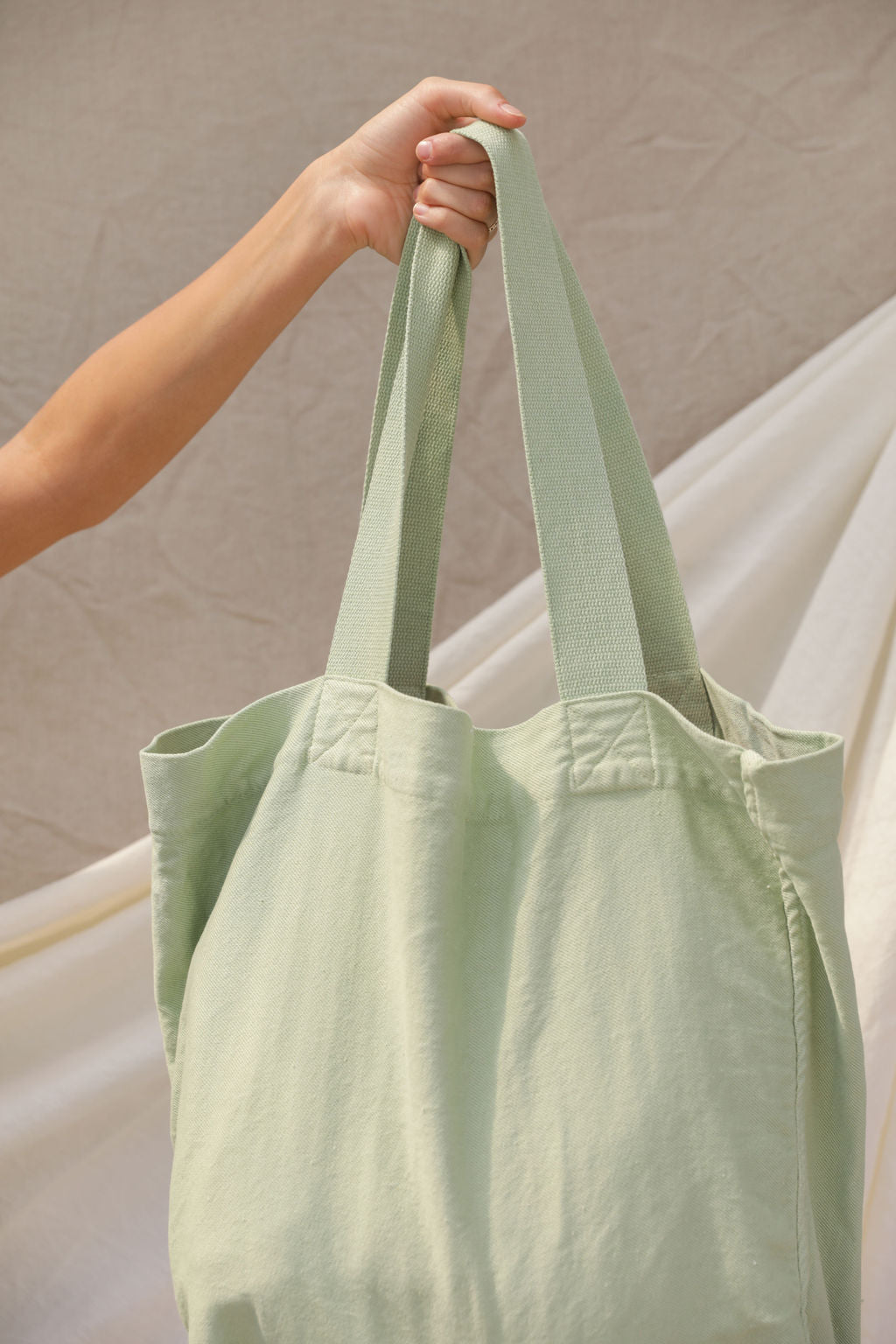 STONE FOX SWIM
Balance & Harmony Tote - Aloe Wash
The Balance and Harmony tote by Stone Fox Swim is the perfect go-to. From the beach to the market, it will hold the essentials with an easy toss over the shoulder. Bonus—it is made sustainably with comfy yet durable straps so you can flow through the day with ease.

FAST & FREE
SHIPPING

30 DAY EASY
RETURNS
Delivered to you plastic-free, to help you live gently on this planet.
Wash in cold water and line dry.
Made from recycled material, for the good of Mother Earth.