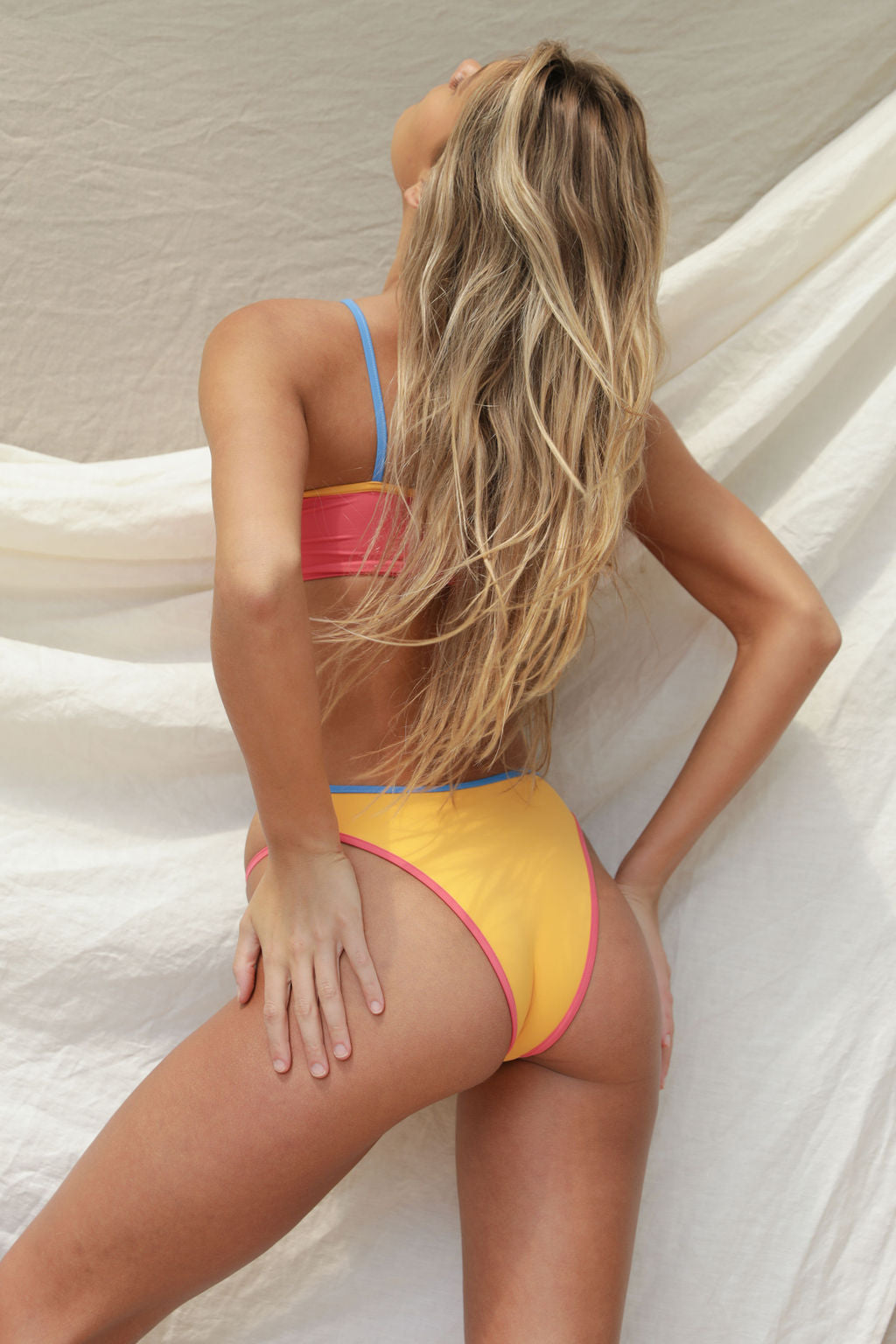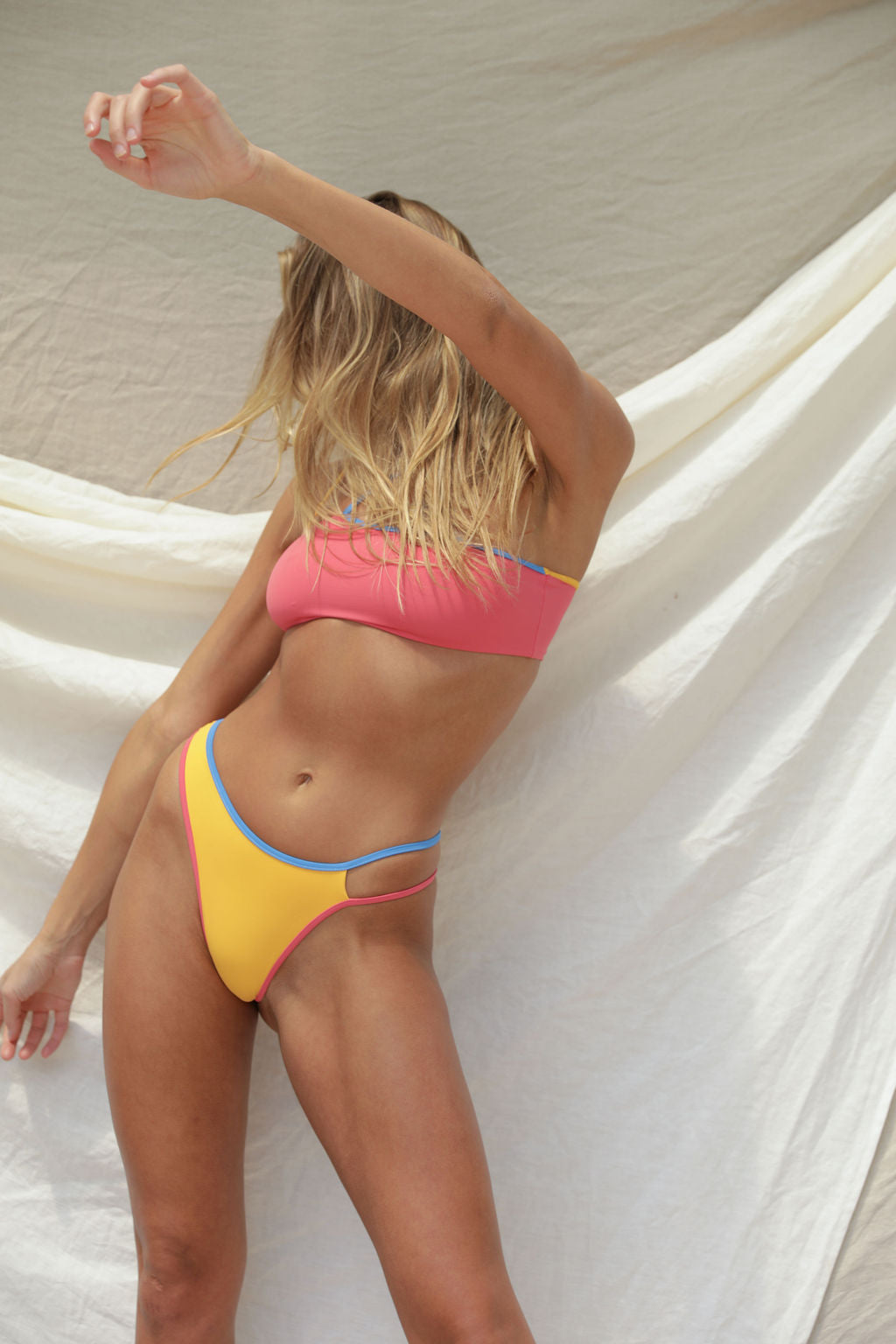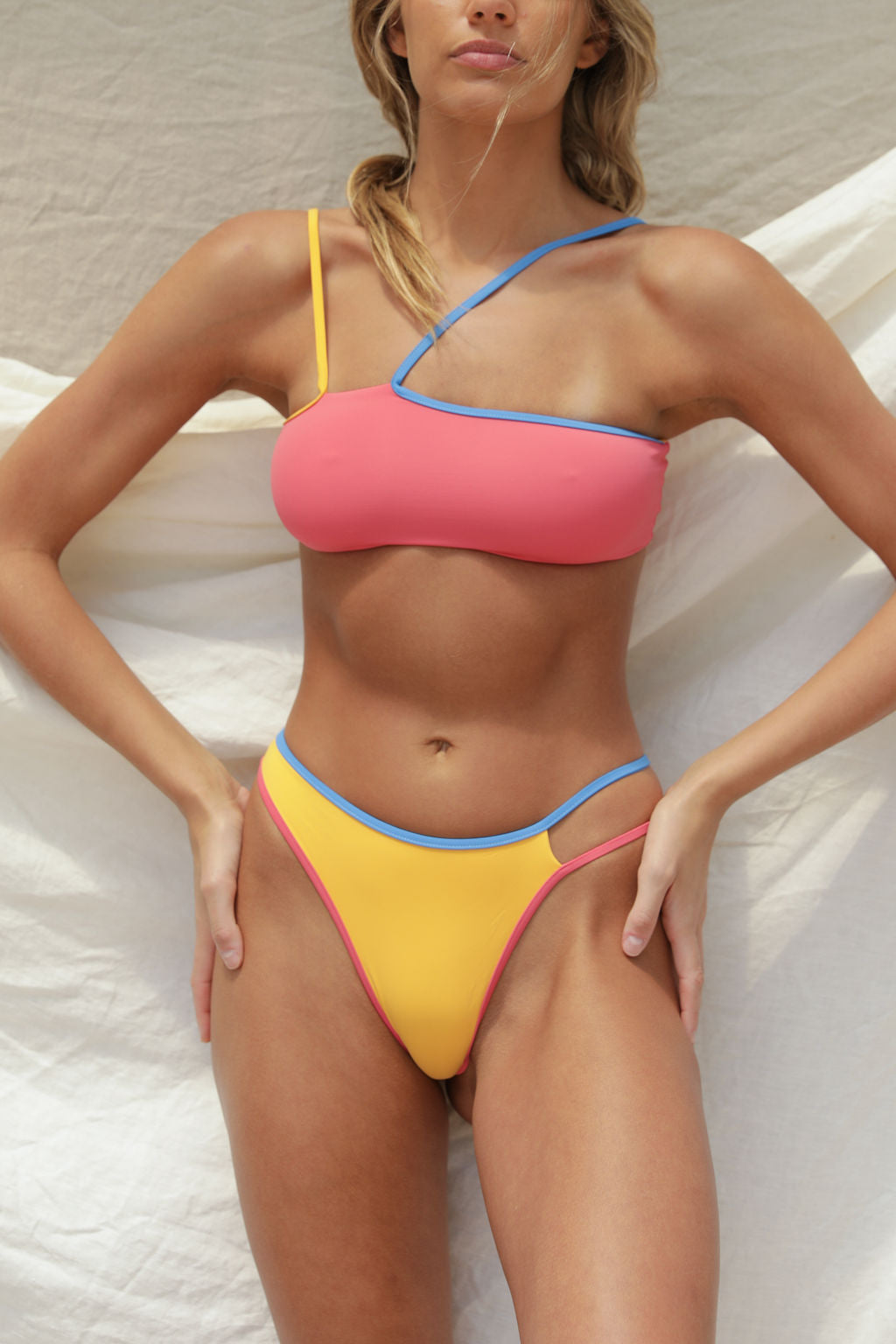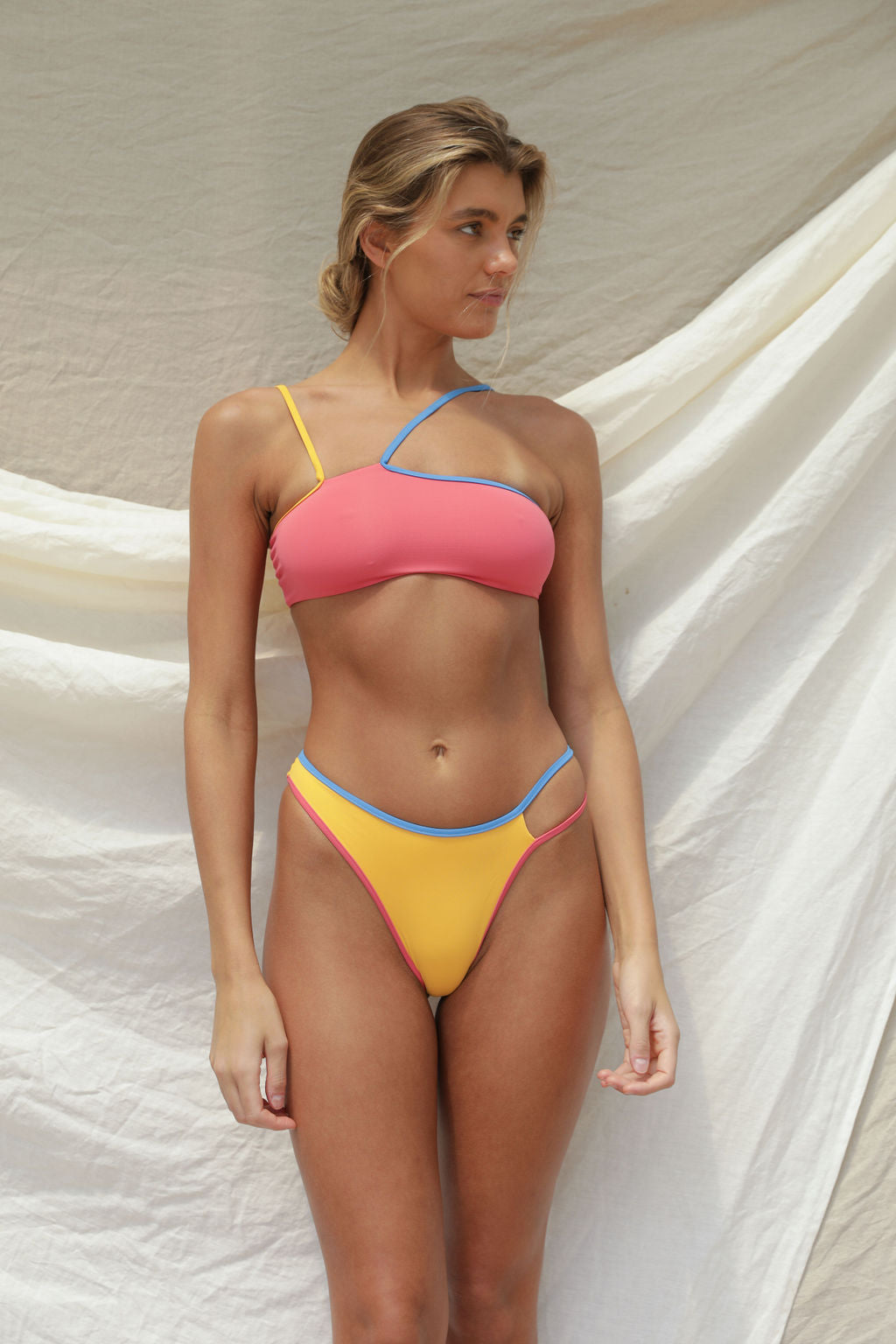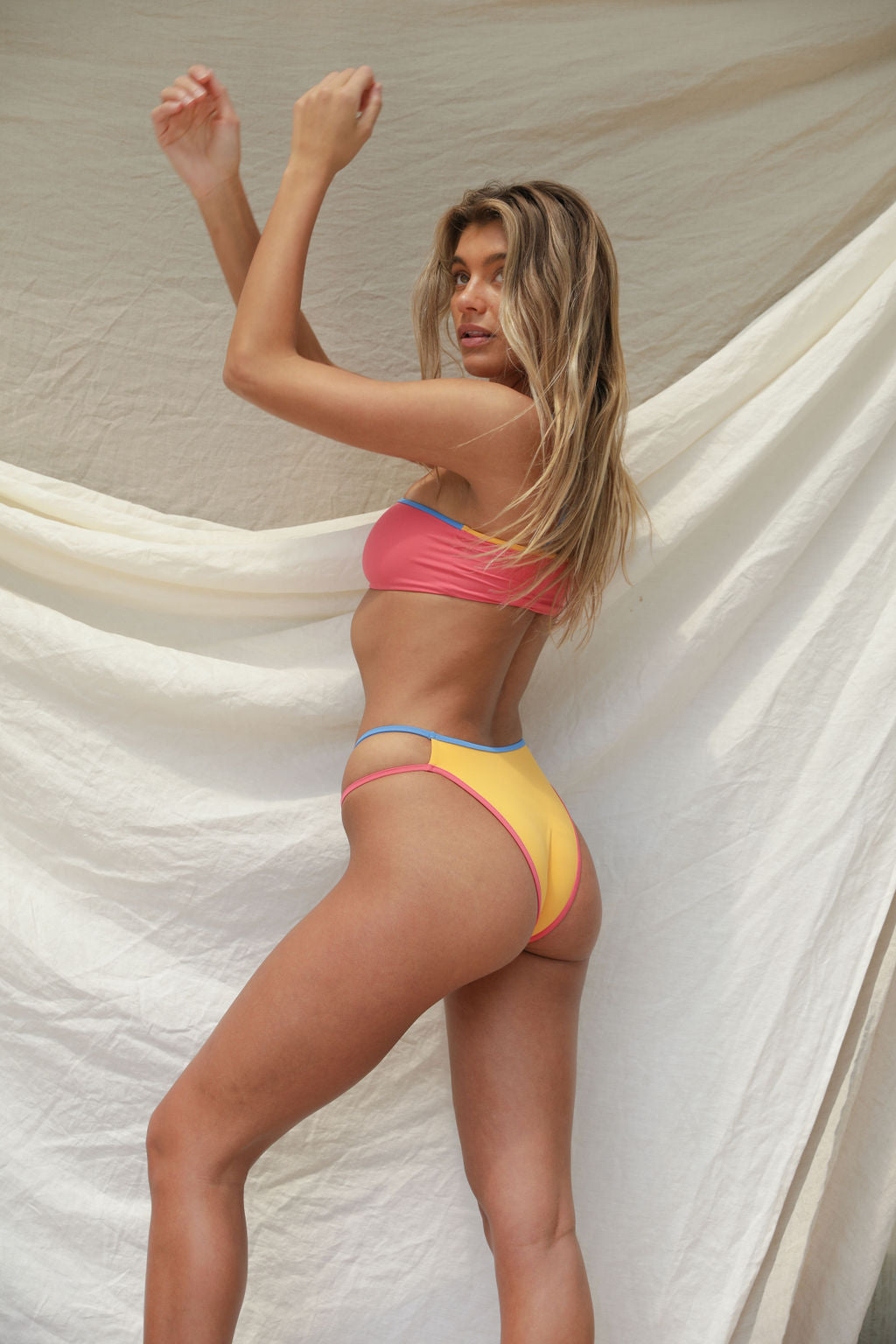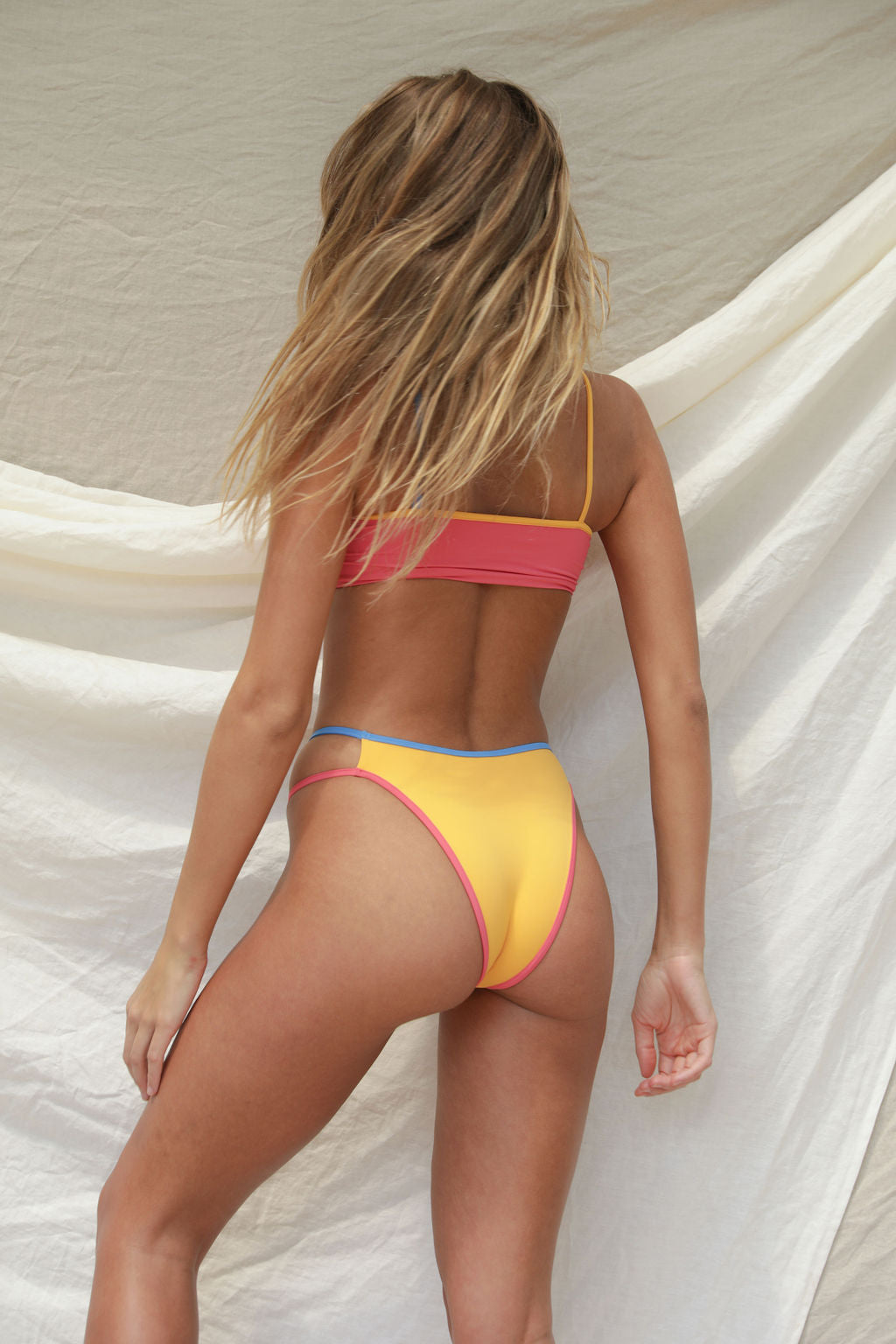 PT. OPINDO PRATAMA INDONESIA
Echo Bikini Bottom - Honeycomb Sunset Pink Color Block
Dare to be different. The Echo Bikini Bottom by Stone Fox Swim is a unique design featuring an open hip asymmetrical bottom with binding detail. It is made from 84% recycled poly and 16% spandex offering moderate coverage. Let it sit high on the hips to show off your balmy glow.
Pair with the Ibiza Bikini Top for a synchronous look.
Become one with the sea through tranquil and explorative hues of the ocean wrapped around you. The online exclusive collection by Stone Fox Swim offers a repertoire of creative silhouettes, earthly support, and all the space to flow, wander and bloom this season.

FAST & FREE
SHIPPING

30 DAY EASY
RETURNS
Made with 84% recycled poly 16% spandex
Open hip asymmetrical bottom with binding detail
Designed in California, made with love in Indonesia
Delivered to you plastic-free, to help you live gently on this planet.
Wash in cold water and line dry.
Made from recycled material, for the good of Mother Earth.